National Suicide Prevention Lifeline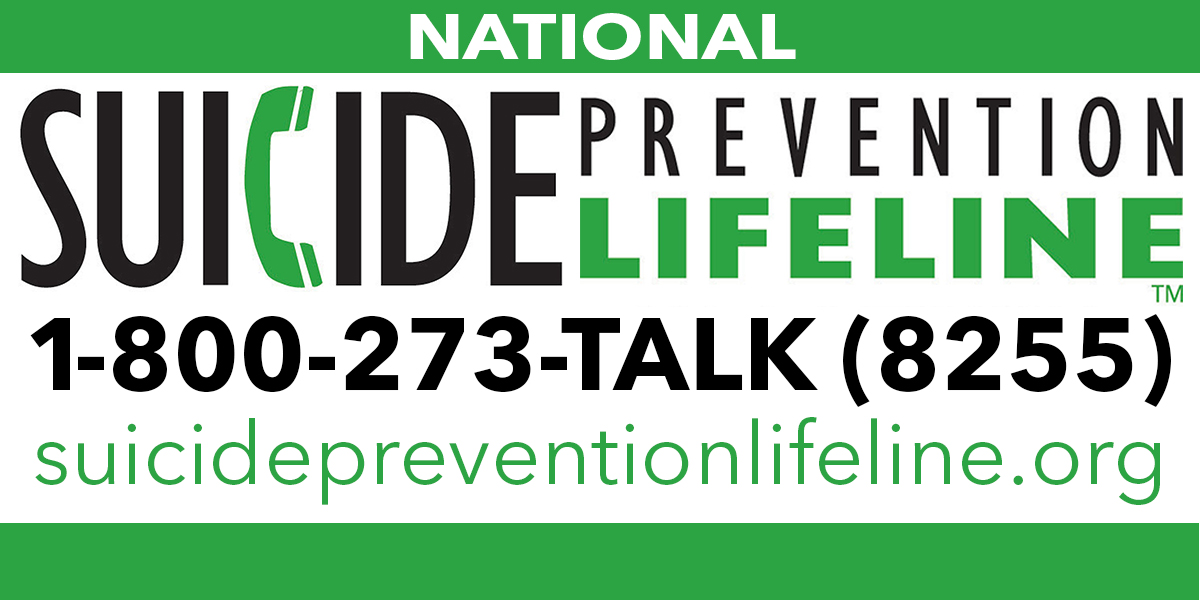 Public Act 102-134, which was signed and immediately went into effect on July 23, 2021, provides that "each school district shall provide contact information for the National Suicide Prevention Lifeline and for the Crisis Text Line on the back of each student identification card issued by the school district. If the school district does not issue student identification cards to its students or to all of its students, the school district must publish this information on its website."
THE NUMBER FOR THE NATIONAL SUICIDE PREVENTION LIFELINE IS
1-800-273-8255;
THE CRISIS TEXT LINE IS 741741.